go on and on around here. Staying up way to late and getting up a little earlier than usual. Totally worth it though; I wouldn't want to miss out on anything while the kids are out of school and home.

It's been 6 weeks or so since my last post, let's see - I celebrated my birthday, then my wedding anniversary, DD is home till the middle of August and we still have our house for sale. I'm still loving my part-time job. It keeps me busy and the time just flies by.

I don't feel like I've had much time to stitch but I think all those 30 minutes here and an hour there truly ad up. This is Evening In The Park by Chatelaine Designs.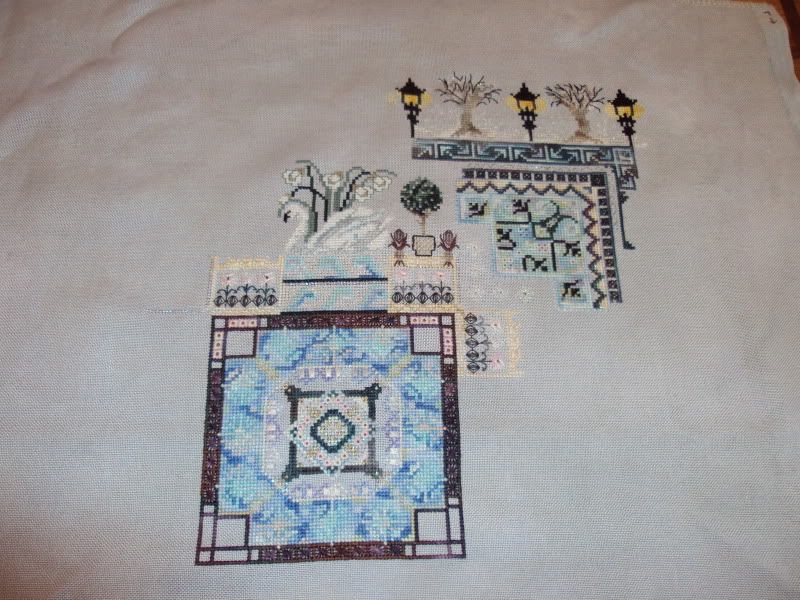 Get out there this summer and enjoy all the laughter and late nights...happy stitching