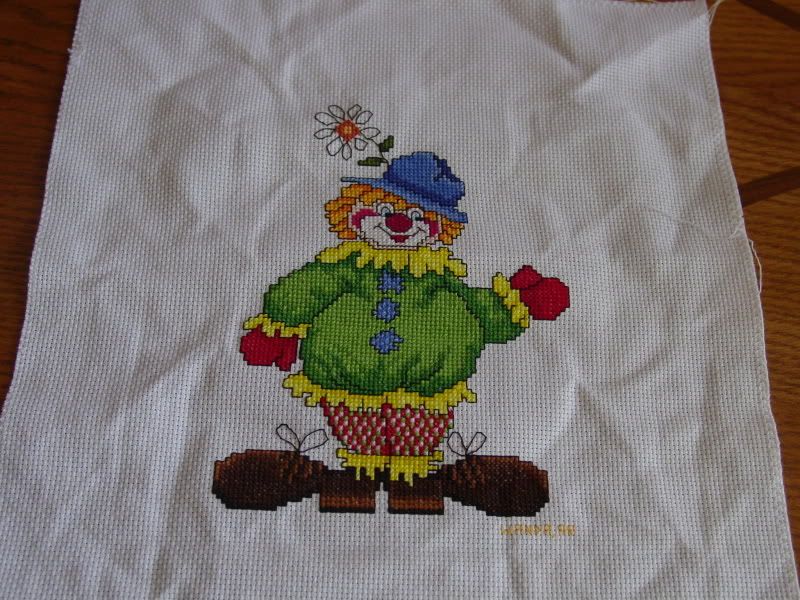 I've become addicted to stitching these quilt squares on 14 ct Aida!

This is charity stitching for Love Quilts. A special quilt of clowns and I thought he was so bright and cheerful with his orange hair and flappy flower!



Here's another LQ Square. It's for a special quilt all about snowmen.
As you can tell, I haven't washed these yet!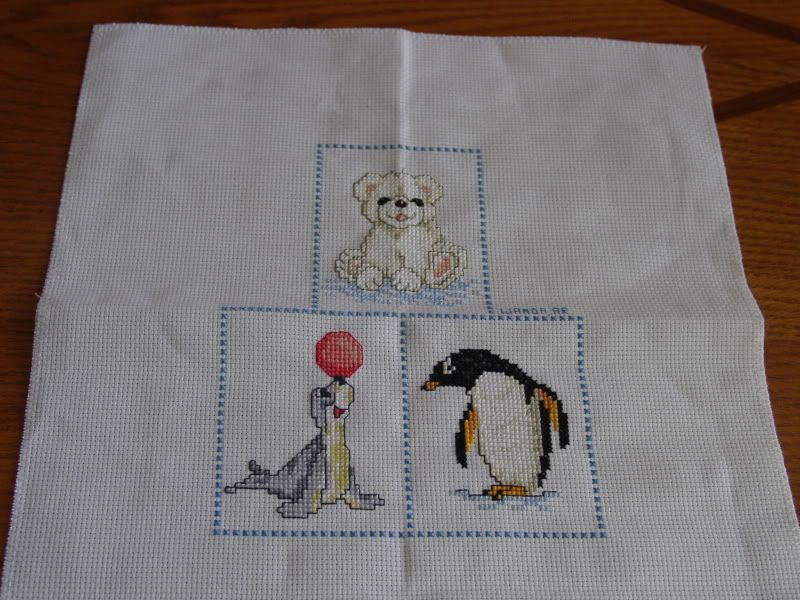 And the last one for LQ is EMS Zoo Babies. These are free charts from her message board. Aren't they just adorable? I picked 3 of the 'cold water' babies and made this square for what they term a 'any child' quilt. These are randomly stitched squares that they collect and catalog. Then when they need to put together a quilt in a hurry, they have these squares to design and piece a quilt.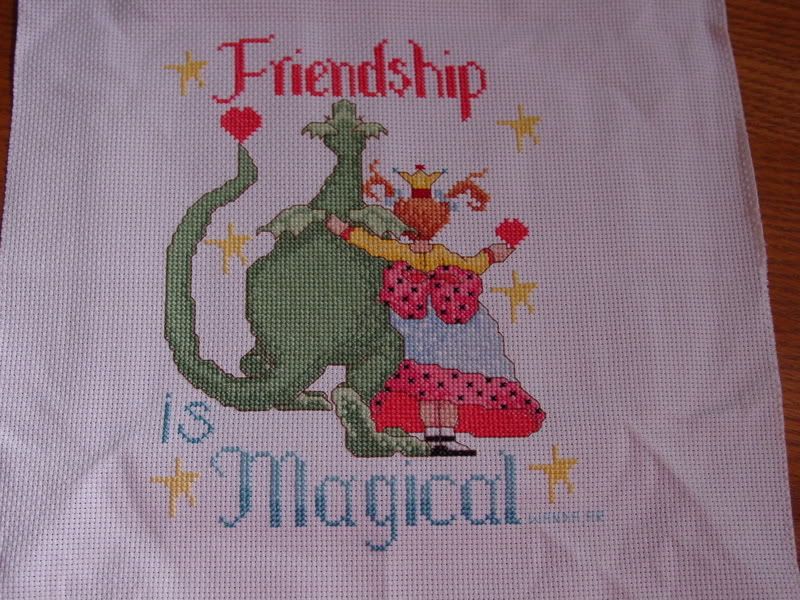 Last but not least, I mentioned a little girl, Leah, in my last post. This is one of the squares from her quilt. There are many people stitching squares for her quilt and I will post them as they come in.
These colors were such a treat to stitch! So sunny and bright, made me feel like spring was here.