it's finally here. My flowers are growing and some are just starting to bloom. Give them another month of miracle grow and sunshine and they'll be spectacular. I'm slowly but surely getting the beds in shape for summer.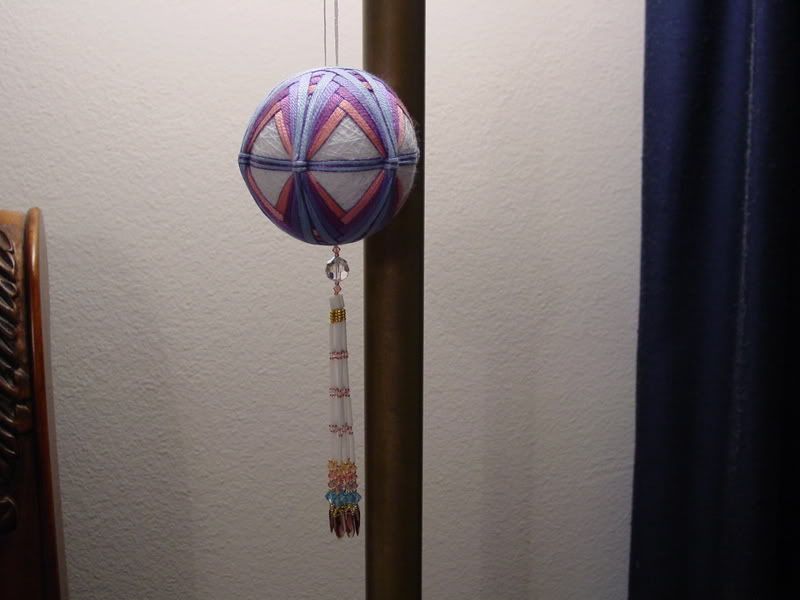 Also have to show off a beautiful gift I received. Made by Capella - it's Temari, absolutely stunning. She weaves and wraps the perle cotton threads where they look like strips of ribbon (it's a beautiful craft) with beautiful bead strings to match turquoise and lavendar and clear pink - with purple tear drops on the end. It sort of reminds me of my current stitching obsessions, Chatelaine's Taj Mahal. Check out the thumbnails to the right for an update picture.
Tomorrow is our official SAL start for Circus of Circles (Ink Circles). Here's my floss toss, HDFibers Dragon Tears silks with Silkweaver 32ct Belfast Linen in Purple Fog. I'll try for a better picture next update.
happy stitching everyone - and enjoy this gorgeous spring