So I've been trying to hold out until we sell our house and move to celebrate with a new start. But, I've been absolutely dying to start this one!

It's Salamander by Ian Daniels (you can google for a picture) and I broke the chart up to fit into this gorgeous black box I purchased. It's roughly 10x14 and 4.5 inches deep; so a nice size. It has a glass insert and cutouts for photos only I'm stitching my Salamander chart on a solid piece of fabric to match the cutouts. I took a permanent maker and with the glass in place, just traced around the inside of the cutouts (onto the glass)..... see the next picture.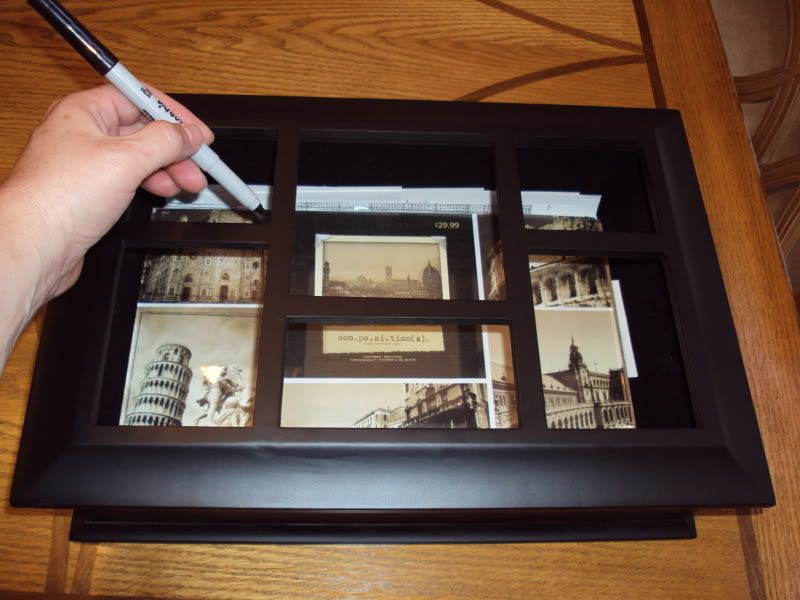 Here's my Salamander by Ian Daniels piece. What you're seeing is the start of her fingers and arm. On top of this is her other hand/arm with all the sparklie stuff falling from her finger tips. I can't wait to get to the top of this box and start on the bottom of the butterfly! I just started this last Saturday (a week ago, 7/24).

This is the bottom left insert of the box top. Notice the glass piece with the pen tracing of the cutout shapes? These are easy to do and once I'm finished it can be removed from the glass with nail polish remover. If anyone wants to try a piece like this, just remember to start at the top and work your way down (if your starting at the top of your chart) LOL - that doesn't make much sense does it? What I mean is I was starting at line 1, column 1 of my chart so even though I had counted down and over and thought I knew exactly where to start on the bottom left, if I had made a mistake in my calculations then once I had started stitching and worked my way up to the top - I would have been stuck with no where to go and no chart to stitch to make up the difference. So, once I realize this, I started with the top box, line 1, column 1 of my chart and stitched down towards the bottom of that box then moved to where the box underneath started and that's where I resumed stitching from my chart until I got to the bottom of THAT box....then I started working my way over and up. It's a perfect match for the cutouts.