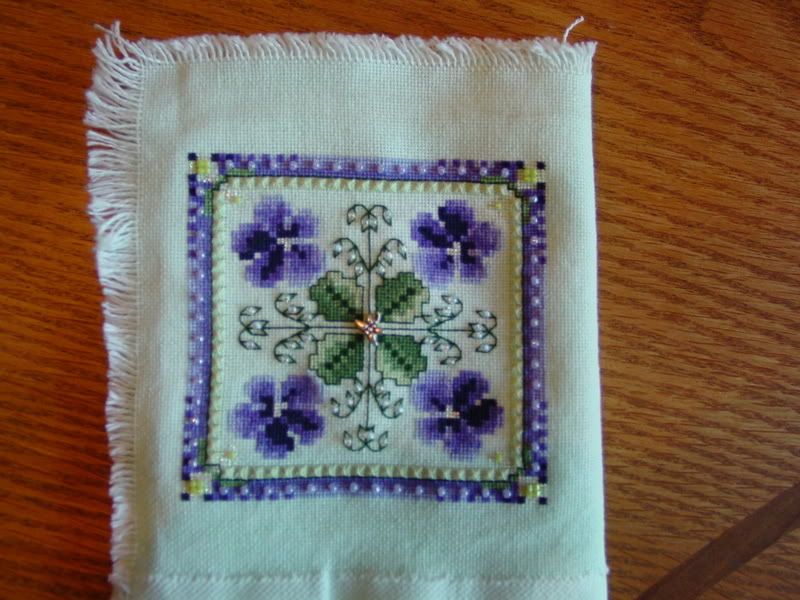 I forgot all about this little finish. It's Kathy's Violets a freebie from
Chatelaine Designs
It's stitched over 1 on 28ct lugana that I dyed a soft light teal. I stitched 4 X's for each 1 on the chart so the dimensions stayed the same. I'll be making it into a flat-fold so I'll take another picture once I do the finishing. I made some slight changes to the design - like using opalescent teal bead for the dew drops, making rhodes stitches in place of the algerian eyelets in the border, lavender and citron beads in the border and a little silver dragonfly in the center. It's a fun stitch. I'll get it made into a flat-fold after our vacation next week.
We are leaving Saturday for Gulf Shores, nice relaxing walks on the beach are just what I need.
Our daughter was home this weekend from college, we baked chocolate chip cookies and an apple pie for her to take back. I really miss her but she's doing well and having a wonderful time. It's nice to hear about her classes, teachers, new friends and all the other new things she's doing.
Thanks for stopping by...........have a wonderful day