makes a Monday seem like a great day!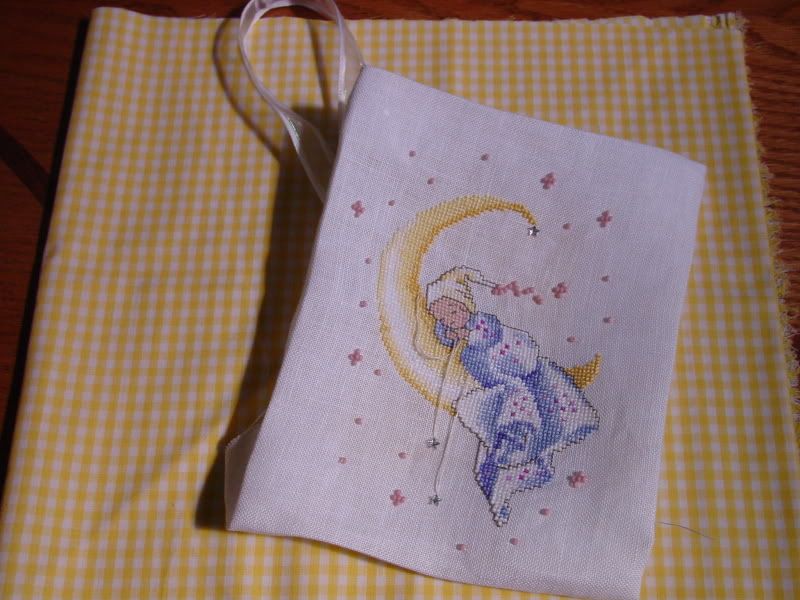 I finished the stitching on Mirabilia's Crescent Dreams. The plan is to use the gingham fabric with white ribbon and make it into a doorknob hanger for the baby's room.



Of course I changed some of the design details as it's charted, but right off hand the only things I recall are changing the ribbon that hangs from the moon to 2 strands of the lightest yellow floss; I used Mill Hill 12299 petite silver glass star beads and the Mill Hill 03018 Antinue Glass Beads for the background in a matte baby pink rather than white.

Okay, I better get going and finish this piece out. I'm thinking it will be a nice idea to use it in place of the bow on my gift for her baby shower which is this coming weekend.

Have a wonderful week my fellow stitchers..........