Linda Ravenscroft's beautiful mermaid piece. I haven't actually gotten to any of the mermaids but it's a great over 1 stitch. See the small pink flower I'm working on? At the top right of this flower is the tail of a beautiful seahorse!!! I can't wait to get there but I'm going to put this one up and give it a rest so I don't burnout. I'm already excited about picking it up again. Now what can I work on the next few days? I'll have to see what can call louder than this one.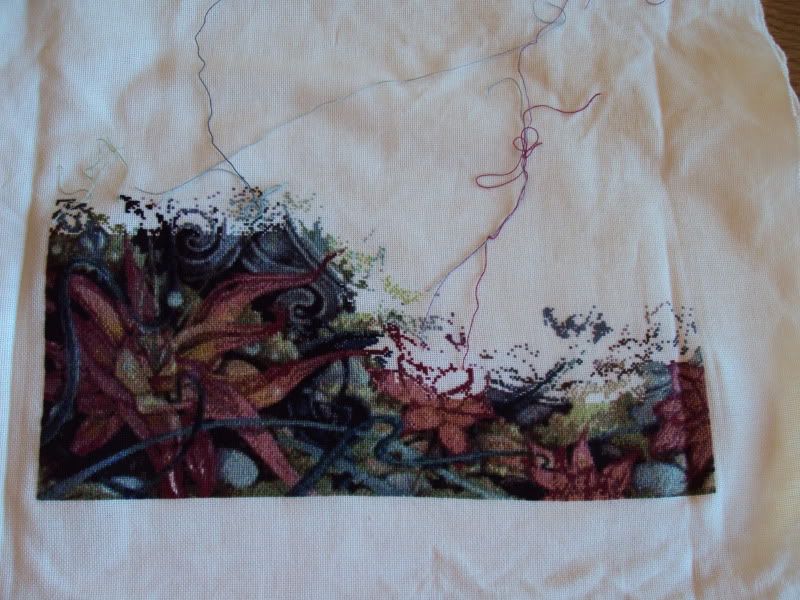 Or maybe I'll make a trip to the Library today. It seems like forever since I finished a book.

I love March. It's the beginning of warmer days here and lots of bright sunshine. I can usually work in my flower beds at some point and just generally start being outside after long months of being stuck in the house. I think I'll plan a BBQ this weekend to celebrate!