there are so many beautiful charts I would love to start. Here are two relatively new ones.

A Chatelaine, Evening In The Park stitched over 2 on 32ct. Jobelan from Silkweaver in Sudden Storm.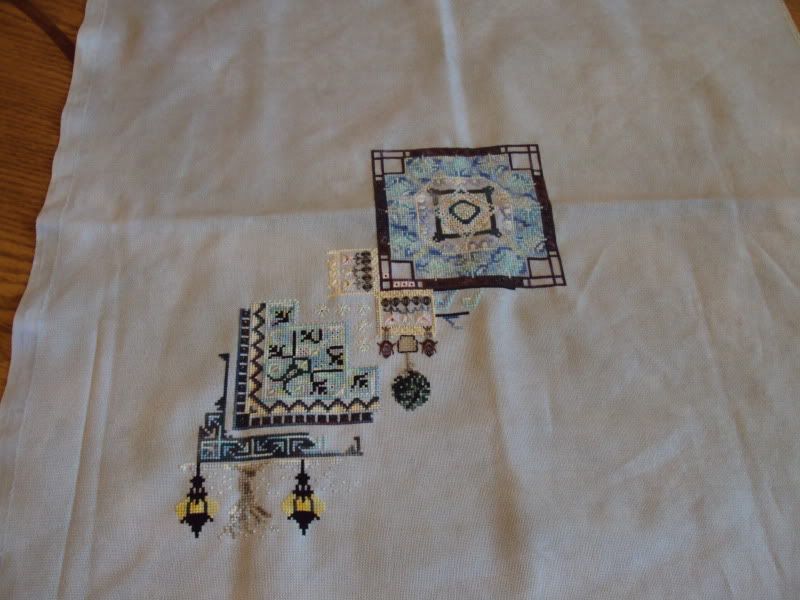 A Linda Ravenscroft piece, Waiting For Neptune stitched over 1 on 28ct. Lugana in Ivory.



I have a couple of new craft projects in the planning stages, along with 1 new cross-stitch piece. I found these beautiful black boxes (about 10x15 or so) at Hobby Lobby. They are very, very nice and are lined inside with black felt like a jewelry box and also have a hinged lid. The top is cutout into various spaces for pictures but rather than having the entire lid cutout with a large mat that has individual cutouts (have I lost you yet?) these pieces actually have the wood top cutout, leaving behind the black wood outlines around the cutouts. There is a layer of glass under the cutout and a compartment to insert your photos into. Now I thinking I could stitch parts of Ian Daniel's Salamander chart to fit the cutouts. It's in navys and orange/peach/shimmer shades. It would look very nice sitting on the coffee table and would be a great place to hold all that damn remotes.

Pretty and functional too...